Let's be Inventors!
"Every child is an artist. The problem is how to remain an artist once we grow up." Pablo Picasso
I love this quote. It highlights how children, naturally, embrace the world in creative ways. It honors their drawings, sculptures and performances and the best of all: it tells us that we could ALL be artists. Even if you are a bit out of practice - the artistic child in you can't wait to have a go again!
The quote really puts in a nutshell what I am writing about under the category "creative activities for families": because I benefit so much from my children's playfulness and openness, I am sharing ideas how you can use your children to "remain an artist". Naturally, I was thrilled to learn about designer and artist Dominic Wilcox, who is also interested in the powerful imagination of children. In his fantastic project "Inventors!" he collaborates with children. Let's see, if this project will inspire you, too to begin another fun child-parent-collaboration!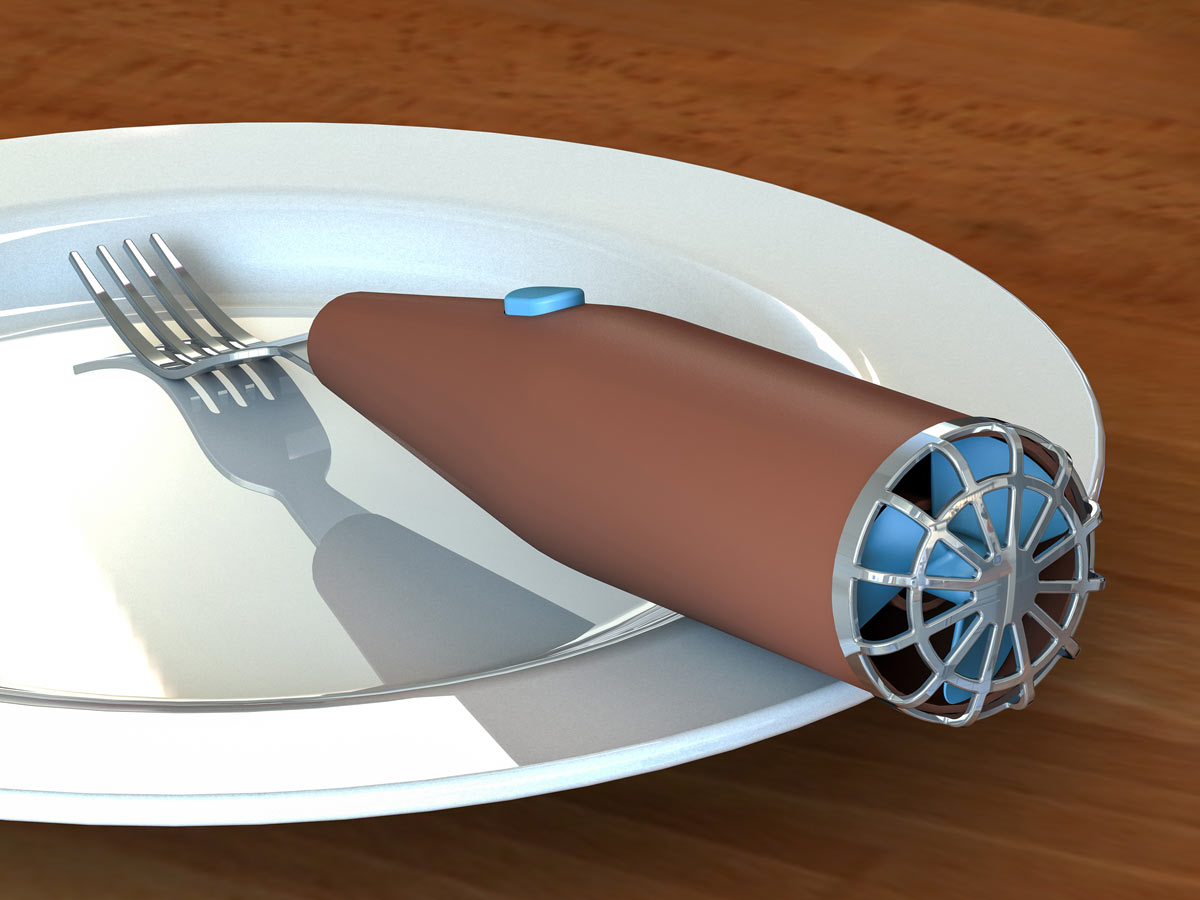 Dominic Wilcox
Wilcox' work is delightfully inquisitive. His approach to the world is explorative and his work and his workshops are all about how to be truly innovative and creative. Naturally, he appreciates children's ideas and their inventions. In his project "Inventors!" he asked children to draw something they have invented. He then asked local makers and manufacturers to turn the best inventions into real things.
After reading about Wilcox' project, I started a journal of my son's inventions. My six-year-old son keeps "inventing" little helpful or not-so-helpful tools and machines: for example, an underwater connection in the form of a glass tube from a fish pond to the swimming-pool so he can see fish and fish can see him, when he goes swimming in the pool. Or an alternative tube-like telephone system for the holiday cottage in the alps, where he can wake up everyone by screaming in a tube that is connected to all rooms. Sometimes, he draws his inventions himself, sometimes I make a sketch. Let's see, maybe one or two of his ideas will be made into real things with his father one day...
NOW YOU!
Turn a drawing of an invention into a real thing! If you like to build things yourself, start a collaboration with your child! Have him/her draw an invention and then make it real! Don't be intimidated that your design doesn't look as professional as they do in the "Inventors!" project. I am sure your child will be very proud to see its invention become an object.
Keep a journal! A sketchbook full of your child's inventions is a real treasure! So, if your child is not interested in drawing itself, but he or she keeps coming up with original ideas and inventions, draw these ideas in a journal. Or you can do this together and become co-inventors: begin a sketch of your child's invention and let your child add details. Take turns. Discuss alternative looks or functions. In any case, enjoy the creative flow!
If you want to learn more about Dominic Wilcox, visit his refreshing and inspiring website or watch the video below. Here, he also talks about his own experience with creative block and his way to overcome it!
What has your child invented so far? What do you think? Please leave a comment!